Discussion Starter
•
#1
•
I've already made one post about this car, and despite views, I'm not getting any replies, so I'm gunna make a new one, and try to word it better.
I've got a 99 Mk3 Jetta wolfsburg edition 2.0L 5 speed
(no answers no matter what I do on mk3 forum)
Its throwing 4 codes
MAF sensor out of range - too rich
Camshaft sensor irratic/out of range - too rich
O2 sensor - too rich
Evap. canister - check purge valve
Symptoms:
Slightly hard to crank.
Drives fine until warm, then starts rapidly loosing power
for example after I've driven 5 miles, and I come to a stop sign its like taking off in 5th gear. No acceleration (5 minutes+ to reach 55)
After the motor cools off again, it runs good as new again.
What I've tried:
Cleaned MAF sensor using every trick on youtube.
Drove with/without MAF plugged in - no change
Drove with/without Cam sensor plugged in -no change
Unplugged MAF sensor while idling - no change
Plugged it back in, motor hesitates for a split second, and once it actually died.
Reset the computer twice.
to me, most signs point to a stopped up cat. however, whoever owned this wonderful machine before me welded on another muffler at the back, so basically it has the cat, and 3 muffs! The big square one at the rear axle well, the factory rear muffler, and an aftermarket muffler welded right behind it. I'll add photos in just a moment. I'm wondering if all this back pressure could be causing the problem, acting like a stopped up cat, no car should have 3 muffs!
Any advice that can be given will be treated as gold, because I have no idea where to start. I'm heading back to the Military in the winter, and I want to take her along with me, as this is the first VW I've ever owned, and I really love it.
If you need any more info, let me know!
First one shows where the cam position sensor is on the distributor for this motor. I went through hell to figure out where it is.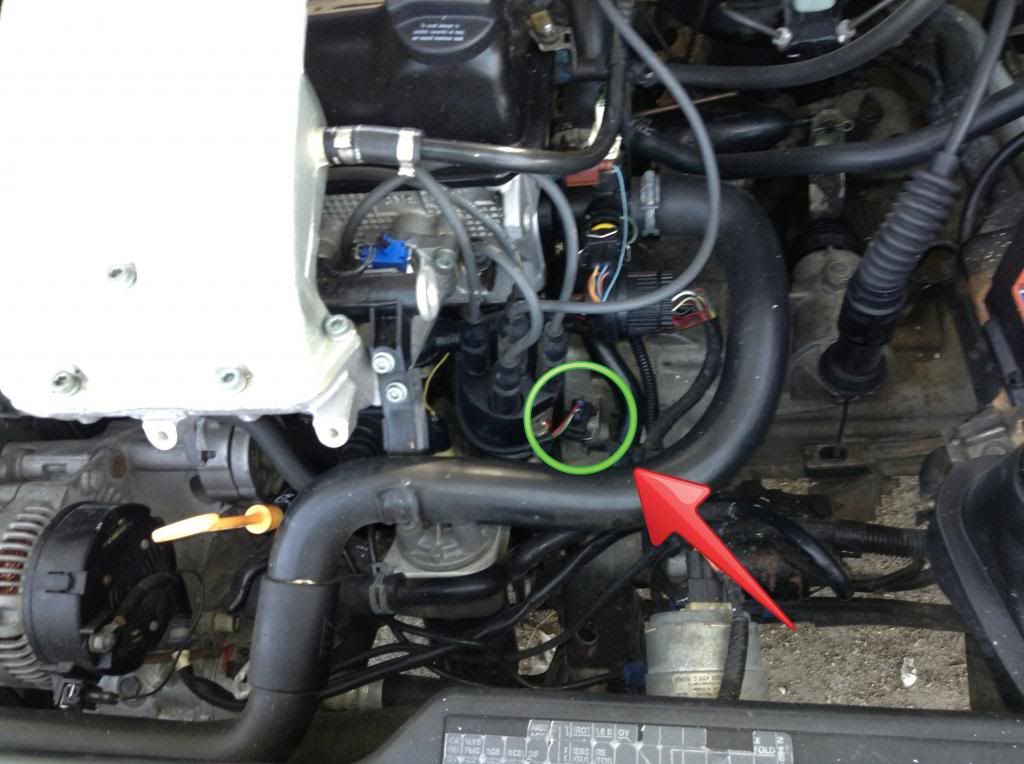 Next is The MAF sensor. I'm sure you know where it is but still.
This is the Cat.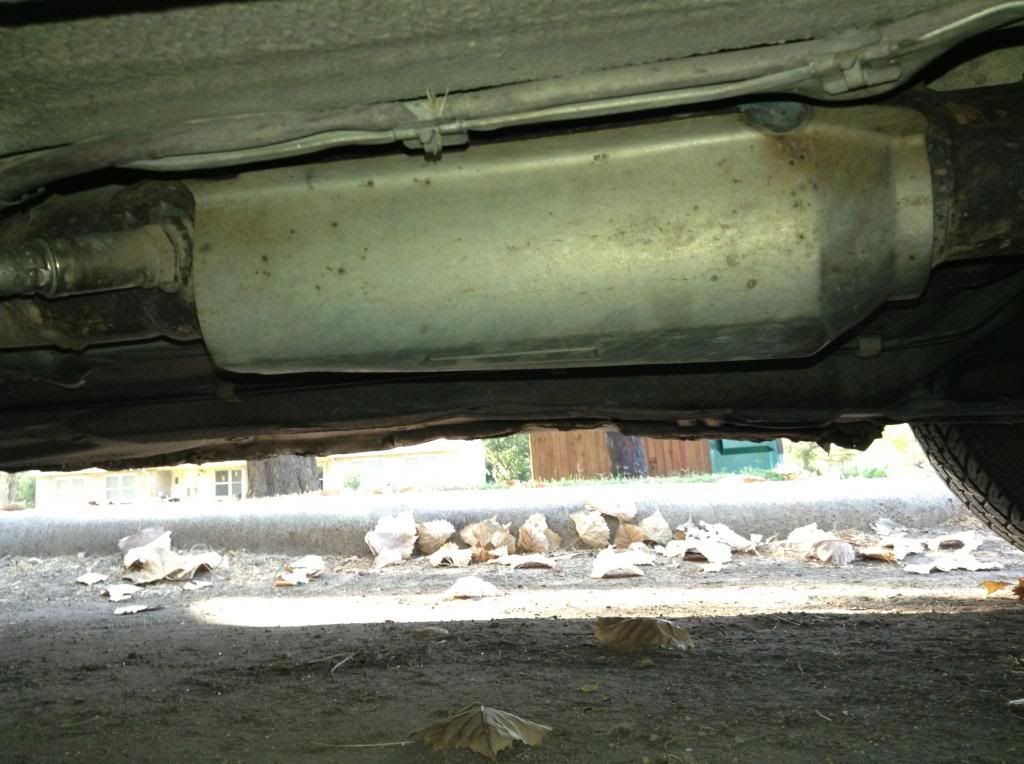 Looks like the Cat has already been replaced, to me, anyway :/
First muff. rear axle well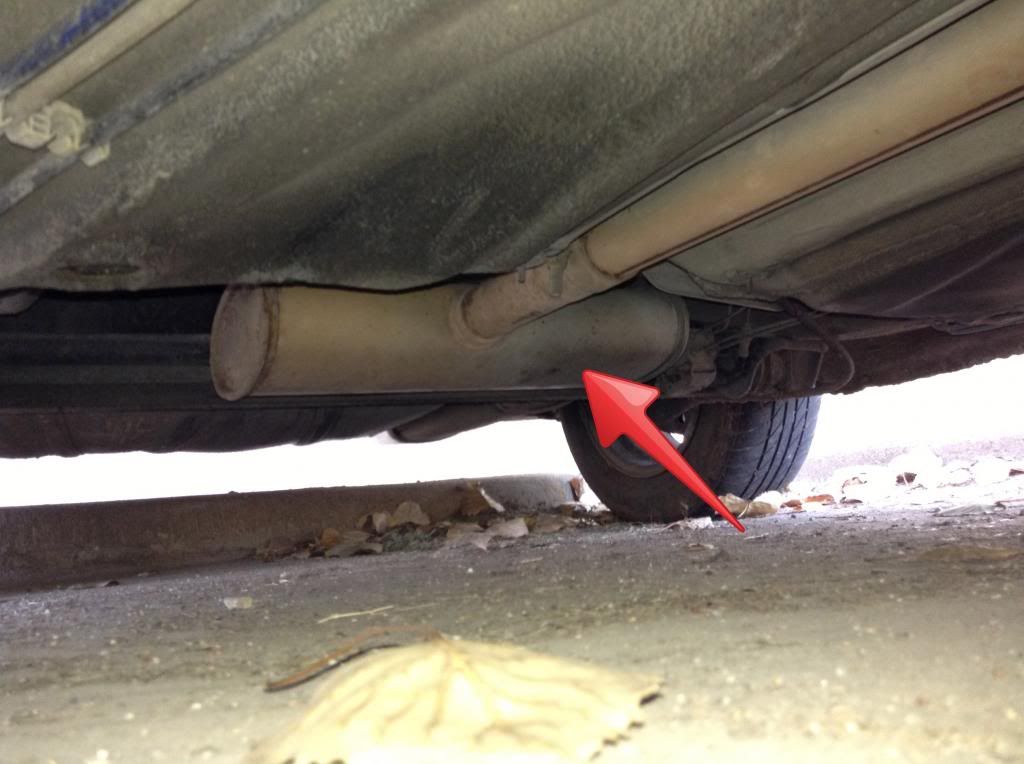 These next two pics show the second and 3rd muffs (3rd muff being the tailpipe) and the fact that they're welded right behind one another.