·
Knows nothing about VWs
<a href="http://www.bsatuning.com/" target="_blank"><img src="http://i708.photobucket.com/albums/ww83/duffles27/a5b22258.jpg" border="0" alt="Uploaded from the Photobucket iPhone App"></a>
BSA Tuning in conjunction with VWforum is proud to present:
The December Photo of the Month Contest!
Theme this month is "NO THEME"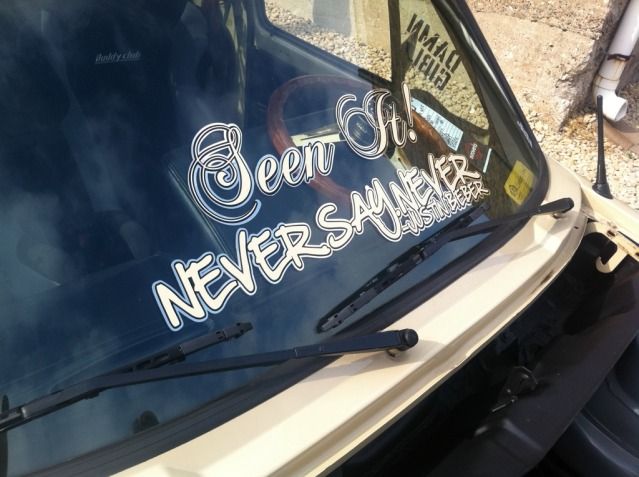 Post a picture of your VW, any picture, Christmas themed, Beach themed, whatever!
To make the poll you must adhere to the NO THEME theme!
Be unique, think outside the box, and have fun! Mods or not don't be afraid to put a picture up. No one is going to laugh or burn you on this forum about your car or pic. just post it up and WIN FREE PRIZES FROM BSATUNING!
Everyone has a chance to win this! No mods? No problem!
There are only a few rules and regulations:
1.Please only post pictures of
your
vehicle that you legally own. All other pictures will be deleted, local dubbers or the actual owner of the vehicle you posted may come to your home and kick your a**, and potentially result in the user being banned from the site. (In other words NO POSERS PLEASE!)
2.Moderators and Administrators "may" request additional information about a car to check validity of the claim it is in fact YOUR vehicle.
3.Submit pictures by posting them into this thread where moderators and Admin will verify they meet the theme and post an official poll thread starting on Dec 23rd and running until the end of the month for all members to vote for their favorite.
4.Only post pictures of VW vehicles for entry into the contest.
5.ONLY ONE PICTURE OF YOUR CAR.
6.IF YOU OWN MULTPILE DUBS PLEASE LIMIT YOUR SUBMISSIONS TO ONE PICTURE PER MONTH.
7.Be aware that by submitting a photo for this contest you may be contacted by bsatuning.com to use that photo for promotional purposes and/or to be displayed on their website.
8.No mod list is needed, the picture will stand alone for judging.(engine bays shots and interior shots COUNT for your ONE PHOTO SUBMISSION)
9.Be creative, have fun, and don't get arrested trying to get a photo!
10.
DO NOT VOTE FOR YOURSELF!!!!!
and now for the good stuff:
This month we will be competing for VERY generous prizes by BSA Tuning!
1st place, 2nd place, and 3rd place: PrizesTBD
Also, All winners will be put into a drawing for a free Quaker State oil change!

Entrants must be in by December 22nd at 6:00p CST. Look for the voting poll to open in this same Picture of the month forum as a sticky at the top on December 23rd.

Good Luck everyone!

Click the logo below to visit our sponsor!

<a href="http://www.bsatuning.com/" target="_blank"><img src="http://i708.photobucket.com/albums/ww83/duffles27/a5b22258.jpg" border="0" alt="Uploaded from the Photobucket iPhone App"></a>