Figured I would toss a quick DIY together in case some members needed some assistance repairing their favorite speakers. It is really a good financial decision to repair instead of replacing those speakers and subwoofers that have a torn surround, but still have a functioning voice coil and cone etc.
Below is a basic image indicating the terms I will use to help you identify the parts I am referring to, there are a number of items not included behind these parts like Voicecoils, Magnets, Motor plates etc. Here is a helpful link if you want to learn more about the internals of the Speaker, and specifically a Subwoofer:
Tech - Anatomy Lesson: Inside Subwoofers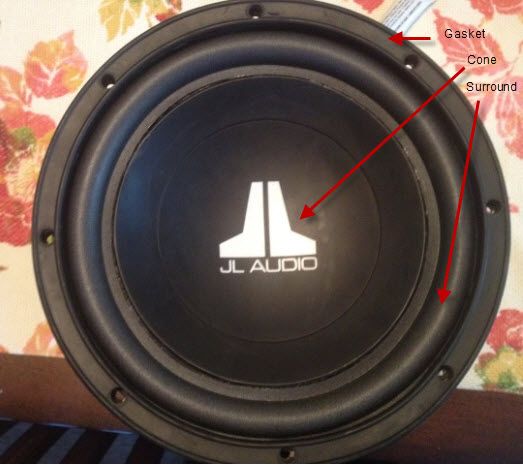 Here is what I started with (I must have tossed something into the trunk and it rubbed the surround causing a small hole. I ran it while I waited for the replacement surround so the hole got bigger until it sounded terrible and I pulled it out for repairs.)
Start but removing the rubber gasket or you may have to cut off a foam gasket if your woofer has one, mine had the rubber press on gasket which is nice and easy to remove: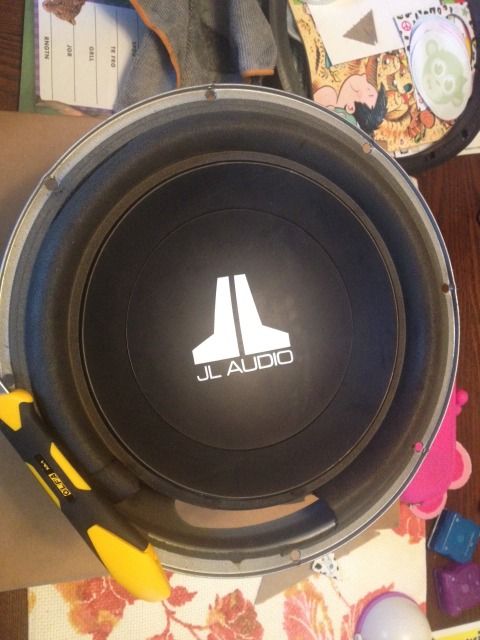 Start cutting the existing surround off the woofer basket and Cone:
Get as much of the adhesive and foam/rubber (depending on the surround used) off of the mating surfaces you will be gluing the new surround to later. It should result in something like this:
Test fit your surround and center it on the speaker. Make sure that it is the right size and identify the surfaces all are covered, this needs to be precise as this is meant to move air and if you have a leak it will not work properly:
Test out the adhesive. The stuff that came with my kit was not as "quick drying" as I thought it should be, so I used the method i would have used with spray adhesive. I applied it to one surface and waited 2 minutes for it to become tacky before pressing and holding it down to the mating surface: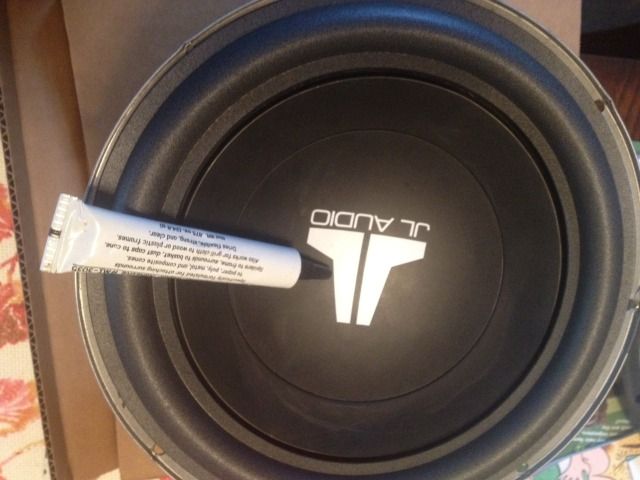 Start on the cone side (inner edge of foam) as it needs to be centered properly and keep "exercising" the cone as it dries to make sure it stays centered for proper operation once completed. Once dried, apply adhesive to the metal basket and postion the surround properly "exercising" it while it dries to make sure the cone's Excursion is correct and cetnered:
Once everything dries and you are satisfied either glue on your new or reuse your old foam gasket or re-install your rubber gasket as shown below and go try it out!
*I am not to be held responsible for damage you cause or results you obtain while using this DIY.
Thanks and happy repairing!