Discussion Starter
•
#1
•
Testing the waters...thinking about selling my Jetta.
Here are the specs:
VW 2003 Jetta GLS
-Reflex silver
-1.8T motor
-83,xxx miles on motor
-90,xxx miles on 02J transmission
-Black on black leather interior
-5 speed 02J manual transmission
Modifications:
Transmission/Drivetrain/Suspension
-02J manual swap from 5 speed tiptronic automatic transmission
-Sachs VR6 clutch, 14lb. G60flywheel
-Audi TT short shift weight
-42DD metal shift linkage bushings
-USP motorsports stainless steel clutch hose
-R32/TT Control arm bushings
-Prothane dogbone mount
-B&G RS2 Line coilovers (they go LOW and ride AWESOME, $1200 new)
Motor
-APR Stage I 91/93/100 octane programs
-AutoTech turboback exhaust 2.5" w/ AutoTech sporttuned Magnaflow Muffler
-Neuspeed P-Flo SRI
-Forge 007 DV
-Eurojet PCV hose upper and lower
-Optima "RedTop" cold starting battery
Exterior
-Sylvania SilverStar Ultra headlight bulbs
-Shaved hood knotch (welded a metal piece and repainted)
-Repainted front bumper
-Repainted front fenders
-Shaved trunk emblem and badges, repainted trunk
-Painted satin black rub strips
-Badgeless satin black grille
-Window tint 15% all around
-Tint strip across front windshield
-Stubby antenna
Interior
-R32 Dead pedal
-R32 pedal caps
-R32 shift knob and shift gate
-VDO boost gauge in NewSouth Performance gauge steering wheel pod
-Audio system (see details below)
-Jetta monster mats
Maintenance
Transmission/Drivetrain[/B
-Replaced old manual trans. with new manual trans. at 83,xxx miles
-Manual swap at 72,xxx miles
-Brand new OEM clutch, flywheel, and throwout bearing at 72,xxx miles
-New stainless steel clutch hose 83,xxx miles
-Fresh gear oil (Redline MT90) 83,xxx
-New OEM master cylinder 72,xxx
-Replaced slave cylinder with "new used" OEM slave cylinder 80,xxx miles
-New OEM transmission mount 83,xxx miles
-New OEM gear selector 83,xxx miles
-One new axle and one "new used" OEM axle 72,xxx miles
-New OEM control arm bushings R32/TT style 5x,xxx miles
-New rear brake pads and brake rotors at 6x,xxx
-New OEM Sachs strut mounts and strut bearings at 6x,xxx
-Front wheel alignment done after being lowered last at 83,xxx miles


Engine
-Ignition coil recall performed, 4 new ignition coils
-New NGK BKR7E gapped to .028 spark plugs every 10k miles
-New OEM valve cover gasket with RTV sealant on key locations per VW TSB to prevent oil leaks
-New OEM intake manifold gasket
-New Eurojet silicone upper and lower PCV hoses and PCV valve
-Oil changed performed every 3-5k miles with either 5w-30 full synthetic or castrol GTX synthetic 5w-30
-New OEM power steering hose 72,xxx
-New OEM Bosch pre-cat and post-cat 02 sensors
-OEM Manual engine harness 72,xxx
-All done at 80,xxx miles (sticker is on flip down side of driver's side visor)
OEM Continental timing belt
OEM Metal water pump
OEM Cam sprocket seals
OEM Thermostat
OEM Thermostat housing
OEM Timing belt tensioner
OEM Timing belt roller
OEM Serp belt
OEM Serp belt tensioner
Fresh G12 coolant complete flush
-OEM Green top revised coolant temp sensor
-Redline power steering fluid 83,xxx

About the transmission swap
The swap was done by myself and a local VW mechanic. It was as complete a swap as possible given the TipTronic transmission that was in the car. The reason the swap was performed was because SUPPOSEDLY the swap was going to be less than the cost of a new TipTronic transmission as I could tell the old one may have been on its way out. Thus the swap was performed. The drawback to the transmission swap was I could not keep the cruise control (from what I'm told it just requires a manual cruise control module) and the traction control light and CEL are on because the TCM (transmission control module) is no longer there for the automatic. To fix this you need a manual ECU and manual gauge cluster. The only reason I did not do this is because I did not want to lose my APR tune. If you really want traction control (which is useless) you can swap them out but I'd rather have the APR tune personally.

About the stereo
Factory monsoon system is gone. All components were sold. I will put in an Alpine CD player unless you have something you want to put in. The CD player has iPod control and an adapter to charge ipod touch and iphone. I will put in some kenwood speakers and a kenwood amplifier and wire it up for you. If you want something crazier put in, you can buy it for cheap from the store I work at and I will put it in for you.

Things that need attention
-Clutch throwout bearing needs replaced, don't ask why it lasted 10k miles, I have no idea
-ABS wheel speed sensor needs to be re-soldered, I will be doing that soon
-Front lip is cracked at driver's side, I will also replace this, surprisingly it happened when I was at stock height
-Wheels are pretty rough from 3 winters straight of salty roads and brake dust. They're the stock 15" alloys with snow tires on them. You can run them for the rest of the summer and throw some new snow tires on it for the winter and get different wheels from there.
-One of the control arm bushings needs to be replaced. Andy (DubTuner) can hook you up with 034 poly bushings
-Driver's side axle seal is starting to tear, probably should be replaced or put a new boot on eventually
-Rubstrips need to be repainted, I will do this before the car is sold.

That's about it, car is in really great shape. For how much I put into it and how much I'm selling it whoever gets it is getting a deal. Once the throw-out bearing is replaced the car should be good for another 100,000 miles at least.

Pics: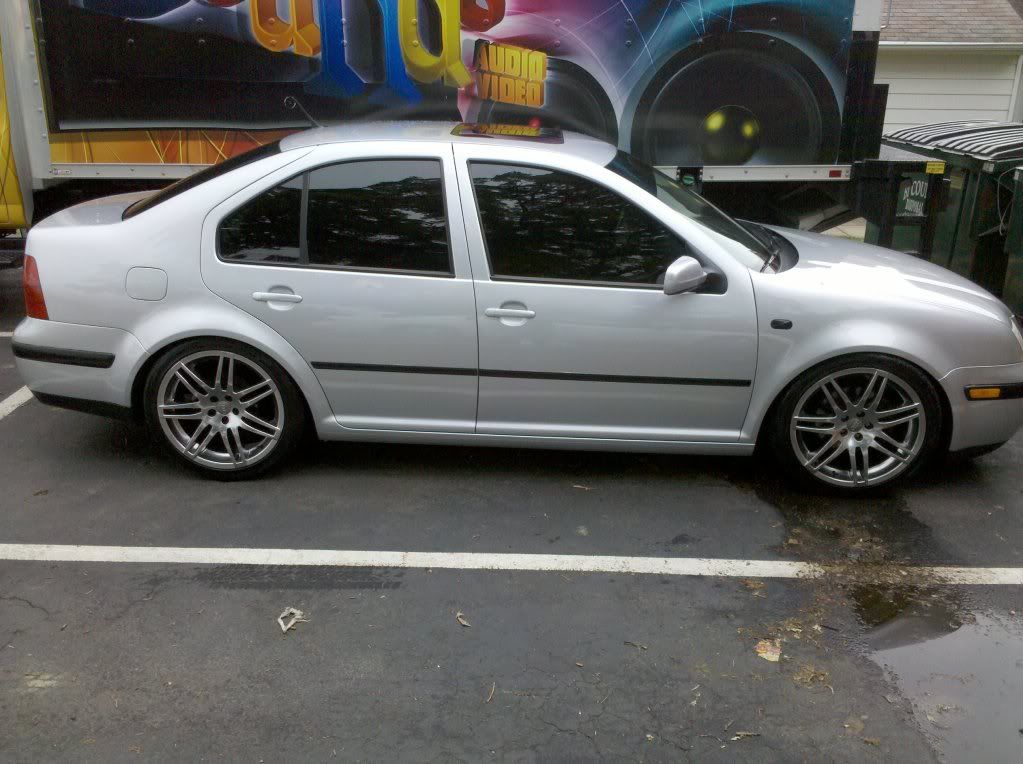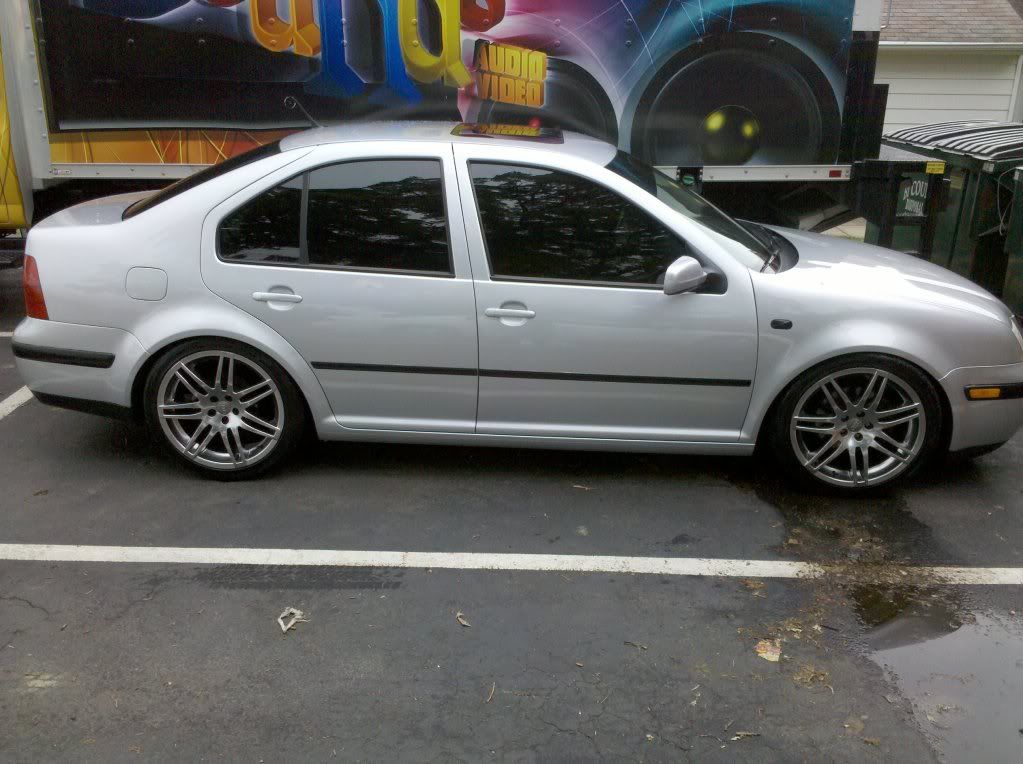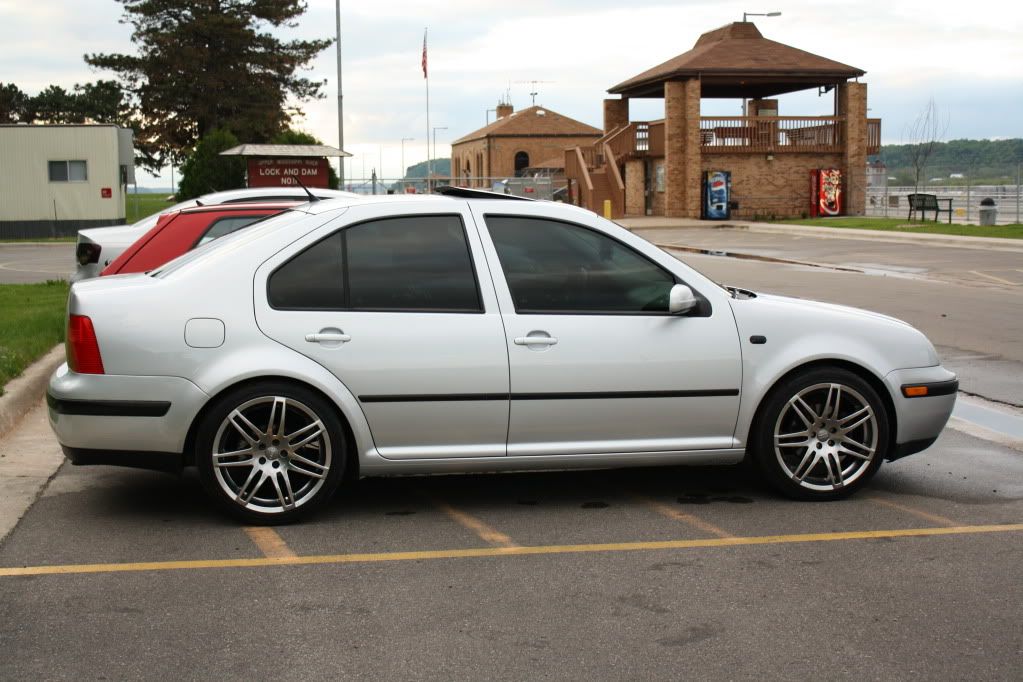 Asking price: $8250

Wheels have been SOLD off the car, so that everyone knows. Take solace in knowing I would have wanted around 9 for the car with the old wheels and tires, so consider enough money saved that you can buy the same wheels

Will also polish headlights as they need touching up so they're clear as day 1 and will give it a thorough detail (wash, clay bar, polish, wax) before it goes out.

Thanks for looking!