Discussion Starter
•
#1
•
thsi will be my second MK4 GTI build..My previous one was in a reck so i got the motivation to do it again but make a it a bit bigger..
Here are some of the pics of my previous build..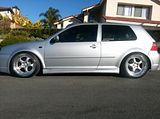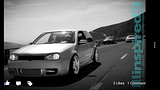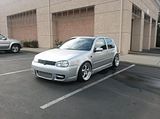 the aftermath....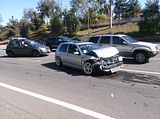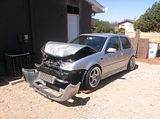 now what i have to work with...2003 vw gti 1.8t
stock long beachs painted red
really faded paint
120k on the motor
needs a new clutch
h&r coils
giac x tune
CAI
really crappy 2.5" exhaust thats falling apart...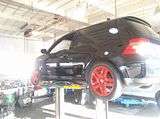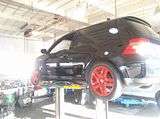 getting the OK from a VW tech... I just wanted to motor fully tested to make sure its solid for my build...Couple hours later and it passed with flying colors...Compression test passed, no oil leaks, belts are good, just got a new water pump and timing belt...Drove the bad boy home...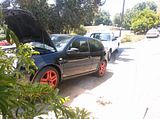 the dismantling starts...
first thing i did was plsti dip the wheels black so i dont have to drive around with red wheels....
and by the way i dipped the wheels with only one can...lol
i started selling parts off my old GTI and the first mod i got was Air lift V2 extreme....Call my buddies at Janky Garage to order the system and do the install.. Here are the results...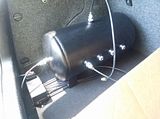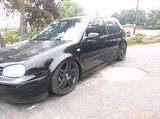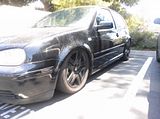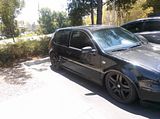 then i decided a couple days later i need to cleanup my wheels so i removed the black dip and painter the wheels white just for fun...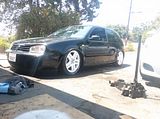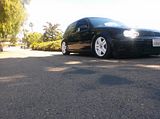 After that i sold more parts off my old GTI...Purchased these bad boys...