Discussion Starter
•
#1
•
Yo yo! Here is my 2001 VW NB. It's earned the nickname Wuplash (you can guess why). I am the 3rd owner of this car. The original owner started building the car, traded a friend for a Scion xB (second owner), who changed some things on the car. He kept the car for a few months, and on New Year's eve traded the car to me for my 2007 Honda TRX400EX. Hard to believe, I know, but it's true. Riding was beginning to affect my physical health, and my friend was tired of messing with the car. Even swap.
I'm working with the two previous owners to determine all of the modifications done to the car so I can figure out what my next move is. Here is a list:
-APR Stage 3+ turbo upgrade(gt2871?) with all of the fixings (APR intake/charge pipes/intercooler/BOV/wastegate, exhaust manifold)
-APR tune(s) [3 switchable tunes]
-upgraded axles
-upgraded Spec clutch
-3" turbo back S.S. exhaust
-Black Forest Industries engine/transmission mounts
-Black Forest Industries coil overs
-short shifter
-BBS wheels
-Custom rear bumper (NB upper bumper molded with Audi TT lower bumper)
-Custom front bumper
-Some interior work
-Kenwood Excellon component amp/speakers
-JVC head unit
That's all I know so far. I'm still working with the original owner to find out what else is done to it. I'm certain it has some internal engine work. The car seems to be having some issues with the tune it's running, so I plan on getting that checked. Of course it will be getting repainted, but that comes last. My brother-in-law and I do our own automotive painting. The interior needs some help. On to the pictures...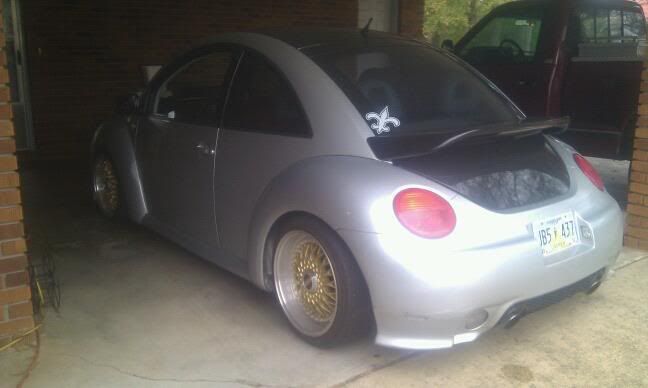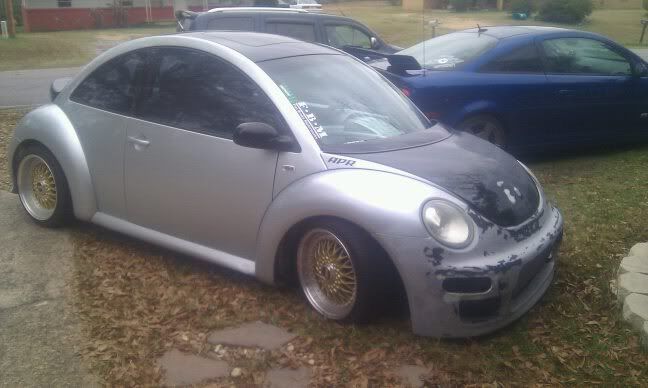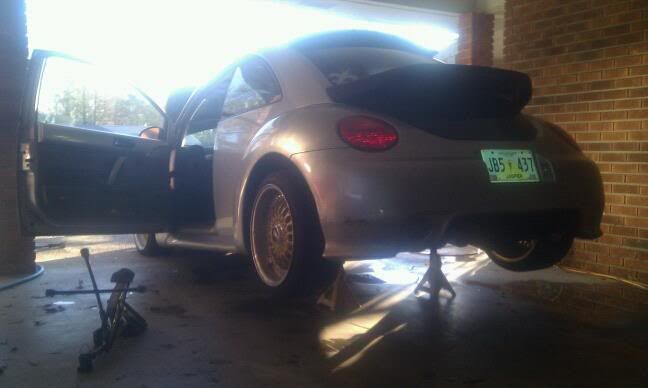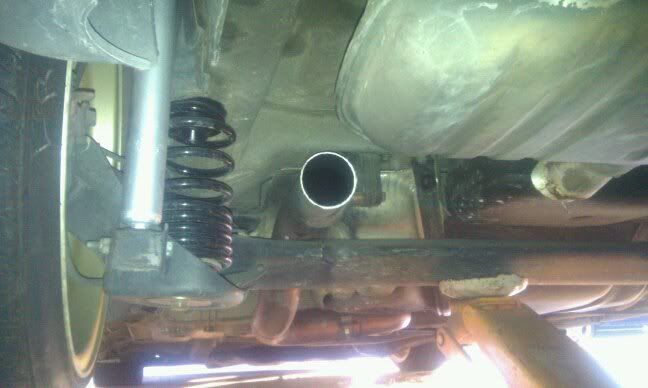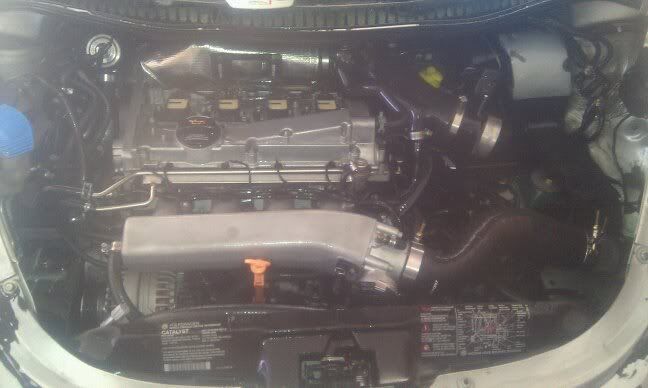 With those out of the way, I have a few questions. There is a 3 gauge pod mounted on the dash. I can't help but notice the huge lack of information provided on the factory gauges (no coolant temp, oil pressure, etc). In my previous car I had a gauge called an Aeroforce Interceptor scan gauge. It gave me access to about 15-20 different bits of data from the car (things like knock retard, ltft/stft, IAT's, coolant temps, air/fuel ratio, EGT's, aux. input). I want to keep the interior clean, which means I don't want a ton of gauges everywhere.
Is there a scan gauge available for these cars that is similar to the scan gauge I previously mentioned?
Also, I'm taking suggestions on how to paint the car. I'm going for a clean, unique look.
How should I paint this car?
No wild designs and such, but I like the two tone theme the car already has. PLEASE feel free to make suggestions/provide pictures of paint colors that are straight up awesome. Right now, I'm thinking flat red, dark maroon, BMW M3 white, or dark charcoal grey.
Finally, I really like the idea of completely gutting the interior, race style, adding a roll cage, two Bride seats, and leaving the dash. However, underneath all of the interior plastics is endless amounts of dynomat. I don't want to deal with removing all of that, so cleaning up the factory plastics/seats/headliner/ect with a few personal touches is also very appealing. I have already started by replacing the factory shifter boot with one I made out of some cool fabric I had lying around.
Should I gut out the interior/add roll cage/Bride seats/gauges/ect or clean up the factory interior and make a few personal touches?
Updates will be posted as they happen. Let the discussion begin!