Discussion Starter
•
#1
•
Hello I'm trying to figure out what could be causing this oil leak on my GTi. Its on the left side of the engine(passenger side) under the timing belt. I was told it could be the valve cover gasket so I changed that and no luck still leaking towards the middle of the engine right under the timing belt cover. After doing some research, my next guess was the camshaft seals, but before I go and take it all apart to do this I would like some input from people who know what they are talking about. I will provide the picture I took. Thank you for your time.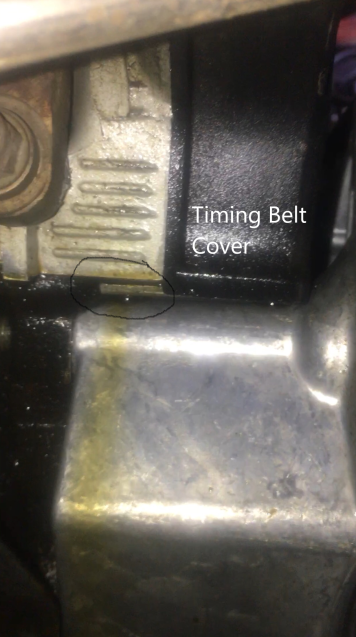 Timing Belt cover is labeled and I circled the main point of the leak.
Thank you for any input you can provide me with.