Well. I'm making this, kinda as a way to self motivate..
Yes, we need more posts on here so that's another reason.
But, I guess with this it will force me to do things and make progress.. ..hopefully..
so here's my first golf..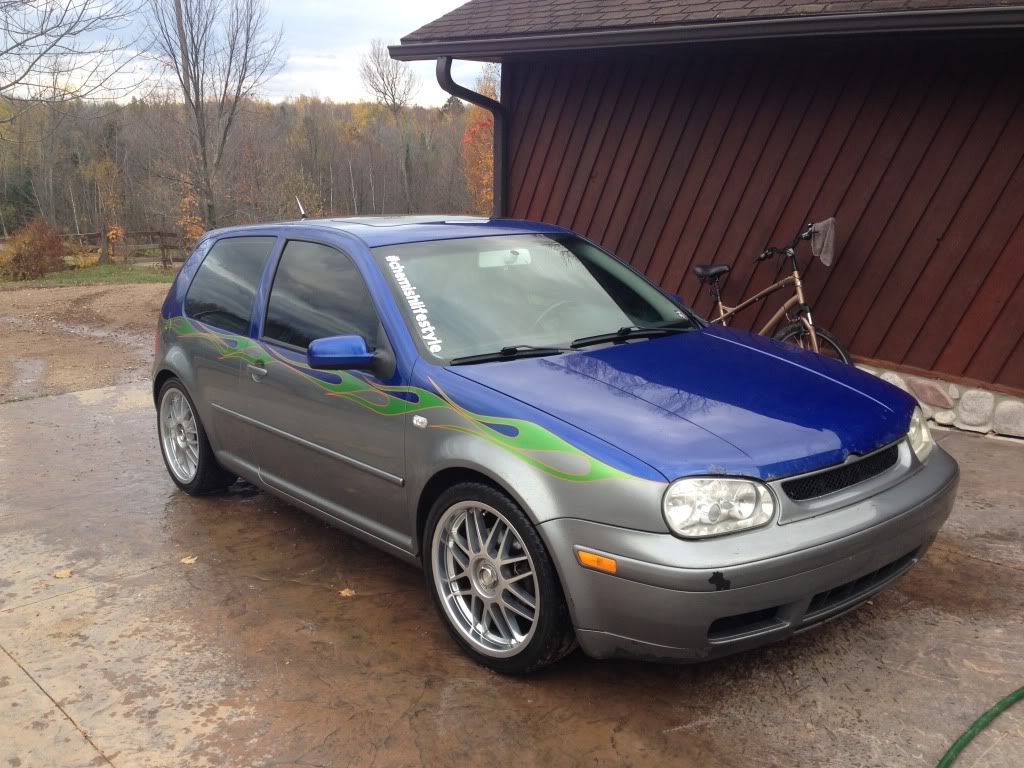 never really changed in the 8 months I owned it, put on 30k mostly because of all my gigs in bands and such, which also hindered my building. Not to mention the fact that I was always fixing stuff on it. thing bled me dry. But I DID love that car. even though it had flames, it definitely looked different. I really liked the colors and the wheels. I miss boosting. But on to new things.
So here's the new guy. 01 VR6 GLX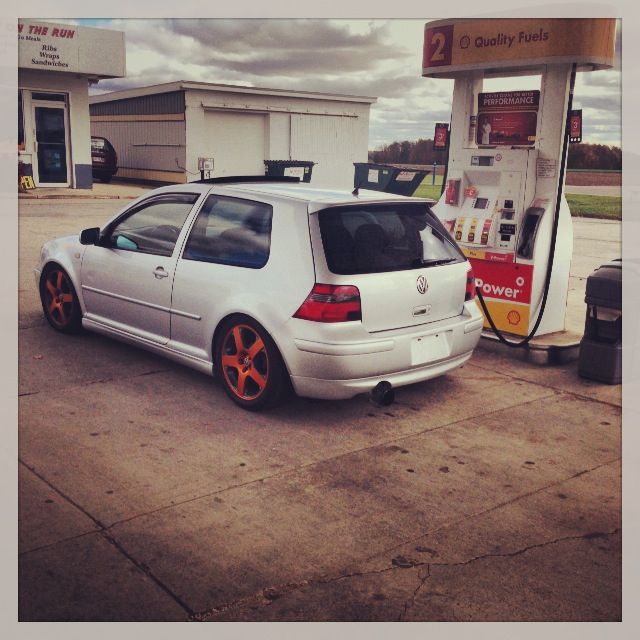 This was the day I brought it home. 2 miles after filling up I was forced onto the shoulder when a piece of carpet fell out of the back of a truck I was 2 cars behind. no pan damage but I did scratch the valance, and lost the sidemarker which wasnt too bad but still made me quite mad, it can somewhat be seen here.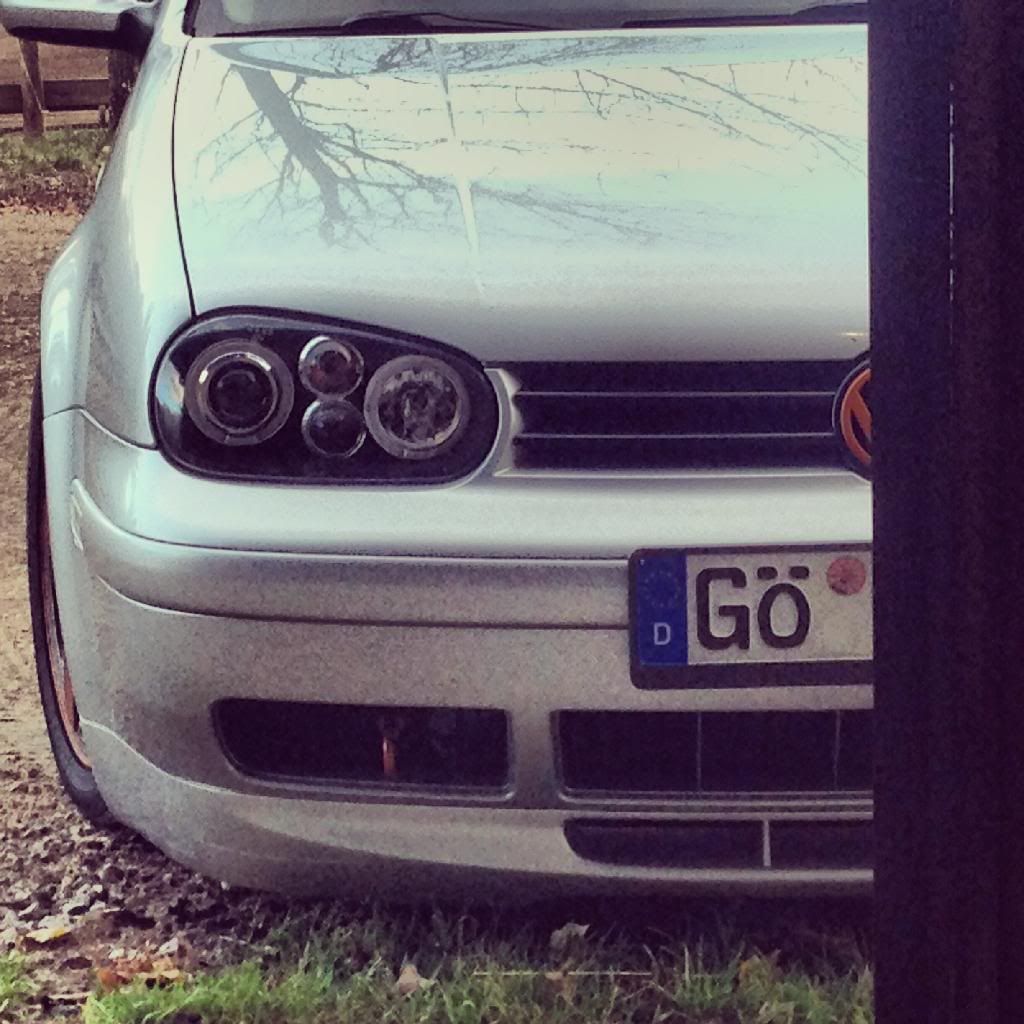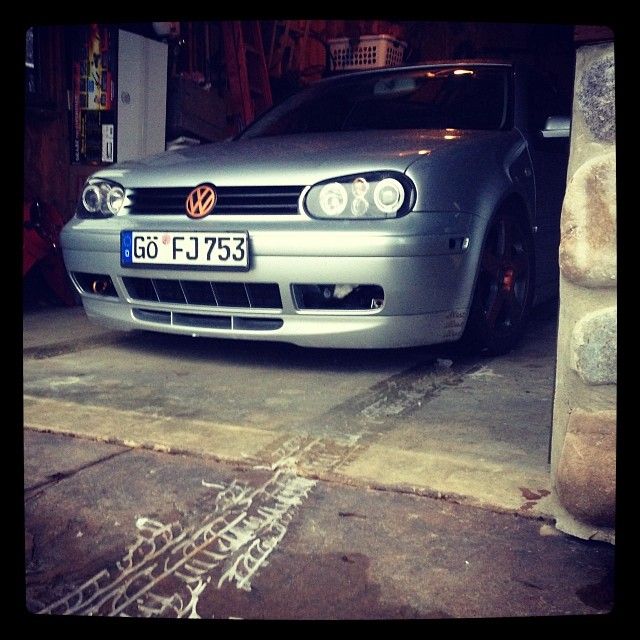 Plans are in order. First things first, removing the suitcase, not sure if going to replace it with just pipe or a muffler.
Then comes paint. some wierd minor corrosion going on in corners of the door sill. and the dent on the drivers door. what do you guys think about going badgeless? im not sure on it. I like badgeless but I also like my color matched emblem. its different.
"Timing chains were done" 10k ago. he said. IDK. I hear noises. Think im going to swap out the upper guide and see what happens.
NO MATTER WHAT ANYONE SAYS, im keeping my headlights. I like them.
Then wheels. really a toss up here too. I cant find anything I LIKE. Leaning towards a 5 spoke design Black with a red lip. Not really a chrome guy, never have been, but the clean chrome look does look good on these cars no doubt.
Want to do some minor audio work. He put Kenwood? cant remember for sure in the doors and rear panels. wired for an amp but no setup right now and sounds to me like the speakers he had put in are not 3way very midsy. could probably use some good tweeters and a nice 10 in the back. Probably go memphisaudio. have really been impressed with them in the past.