Discussion Starter
•
#1
•
With regret we are selling our Unique Volkswagen Lupo. The car is extremely adjusted to make it a 'one of a kind' car. The car is for 99% car season ready. It has only been to one car show in 2014 in the Netherlands.
The uniquest modifications:
The car has had an engine swap. The mechanic completely adjusted the enginebay to fit the 20v turbo engine from a Audi TT (180 HP version). The engine management system has been modified and the result is a horsepower increase of 50 HP, the engine is around 230 HP (estimated). The car has a six speed gear box. All the adjustments are custom made to make sure that the car is not only extremely fast but also safe.
The exterior has been cleaned including the indicator lights which are incorporated within the head lights, the handles, gutters, third break light, locks. Even the valve which is now behind the right tail light is cleaned. The wheelarch is rolled maximally so that the 9j Brock B5 rims neatly fit. The car has been spraypainted again in a unique brown colour with gold metallic flakes. All windows behind the B-trim are replaced with new specially tinted windows which are light grey.
The inside of the vehicly is also modified. There are two Cobra Misano seats (1200 euros per seat) upholstered with Nappa leather and painted back. In order to fit nicely in your seat the seats include racing buckles (three pointed) that are mounted to a polished cage (no function). Black Isotta steering wheel. What makes the car even more unique is that every orifice and bolt hole behind the seats is cleaned. We have never seen this in a car before.
Because everything is cleaned the audio system of Gladen Audio stands out. The sound is crystal clear and the whole system is upholstered in black Skai leather.
Below, all specs (but only important modifications)
Engine bay:
20vt engine: AUQ (from an Audi TT.)
Chip/ODB tuning
20vt 6v gear box
Original engine cover from Audi
Different drive shaft
Original head rests, golf IV
Svk intercooler 50x16x6
Vacuum hose 3mtr Samco 3mm
Silicon sleeve reducers 57>>57mm fibercore
Aluminium straight tube 57 mm 18cm
45 gr bended aluminium tube diameter 57mm length 70cm
90gr bended aluminium 57mm
Brembo RS Max grooved break disks
Supersport exhaust system RVS 63,5 mm vw lupo with TUV certificate
Electronic gas pedal
Engine bay painted black
KW coilover type 1
Eibach springs front axel
Polished engine parts
MOT until 10-09-2016
Audio:
Xion 280.2 2-channeled amplifier 2x
Radion 90.4
Radion 180.2
Helon 16.5 filters
Custom made boxing
Everything upholstered with skai leather.
Altered door panels
Alpine headunit
Noise reducing material
Exterior:
Tinted head lights
Mattig cup mirrors
Doorr poppers
Bi-xenon set h4 8000k superbright
B-trims painted black
Welded hood
Single frame bumper, cleaned
Grill without emblem Audi a3, painted black
Brock B2 met polished lip, black center (7j front and 9j at the back)
Everything cleaned: indicator lights, license plate cutout, gutter, door handles, braking light, handle boot lid, emblem, valve, rear bumper and front bumper vents.
interior:
Cobra misano seats
Dash board parts painted black.
Isotta zulag steering wheel
MED alarm system type 3
3-points buckles black
Halve polished cage, Wiechers
All invoices of the modifications are present.
When seriously interested, contact below:
Email address:
[email protected]
No test pilots. Test drive will be done by owner.
Price 15000,- euro
interior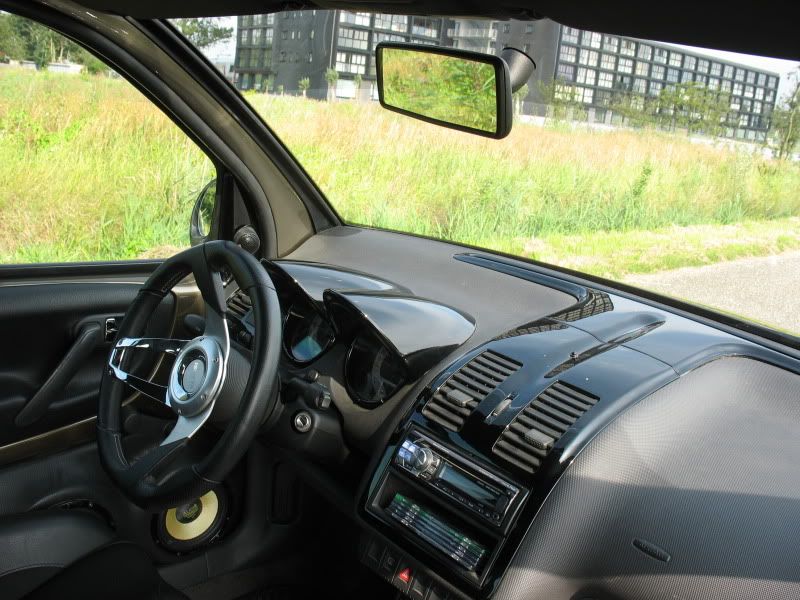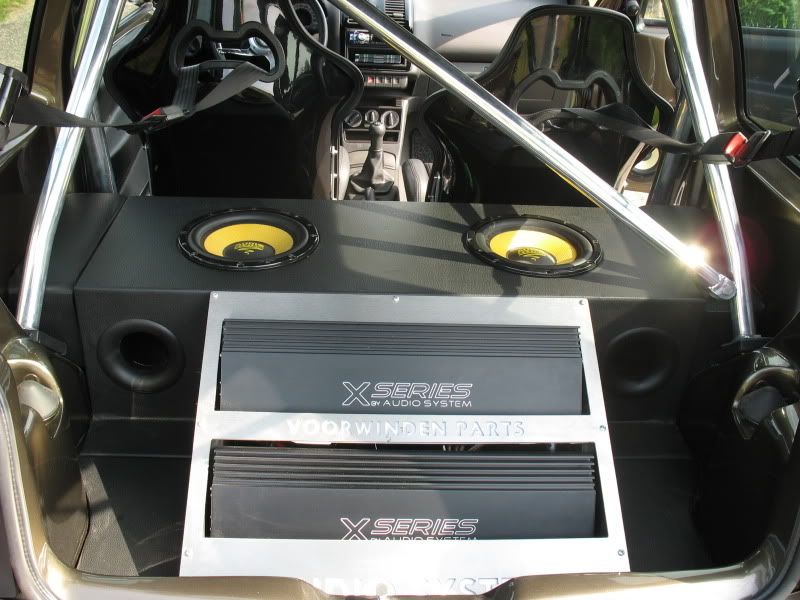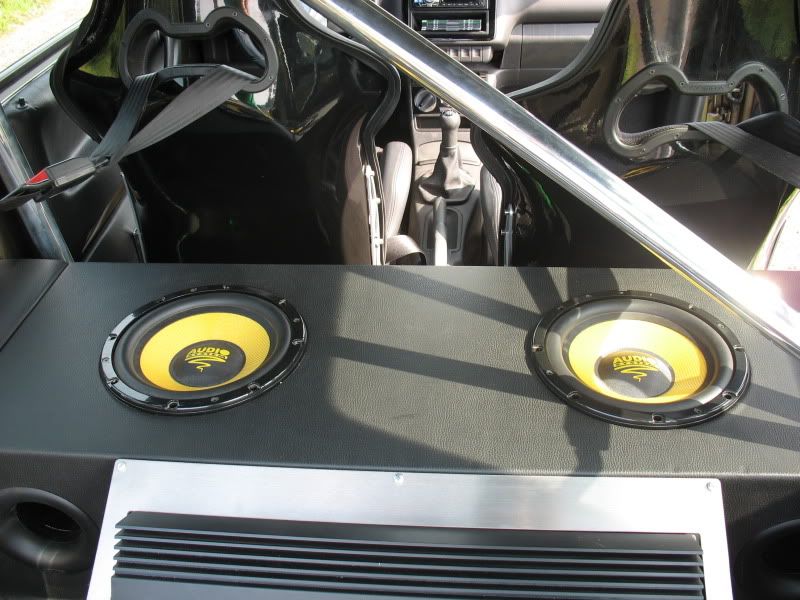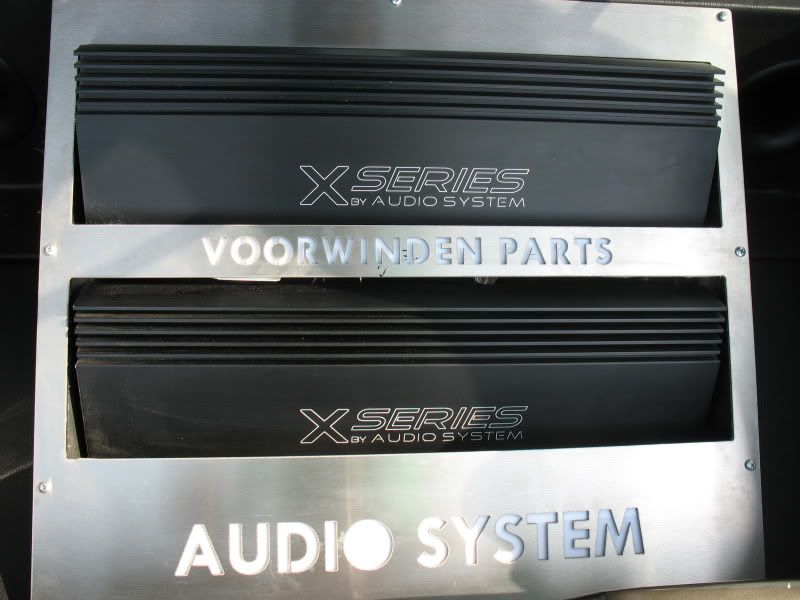 back
Vfront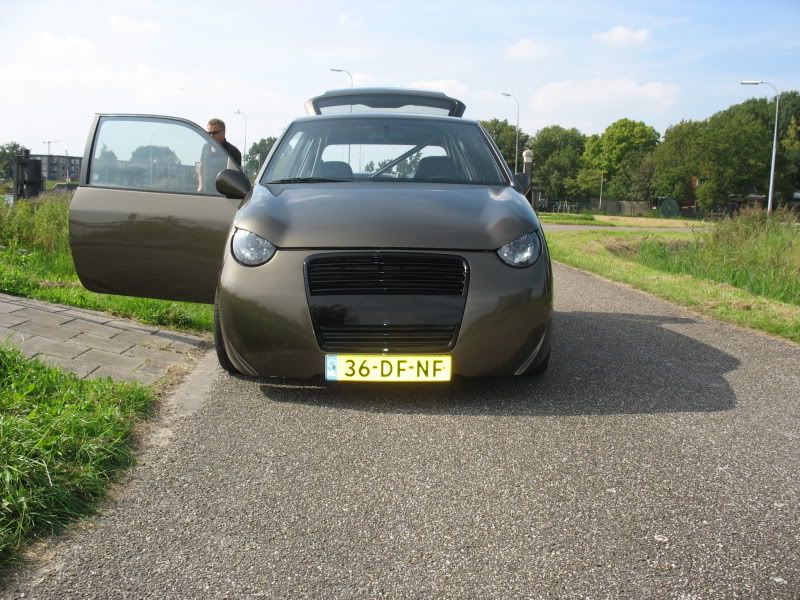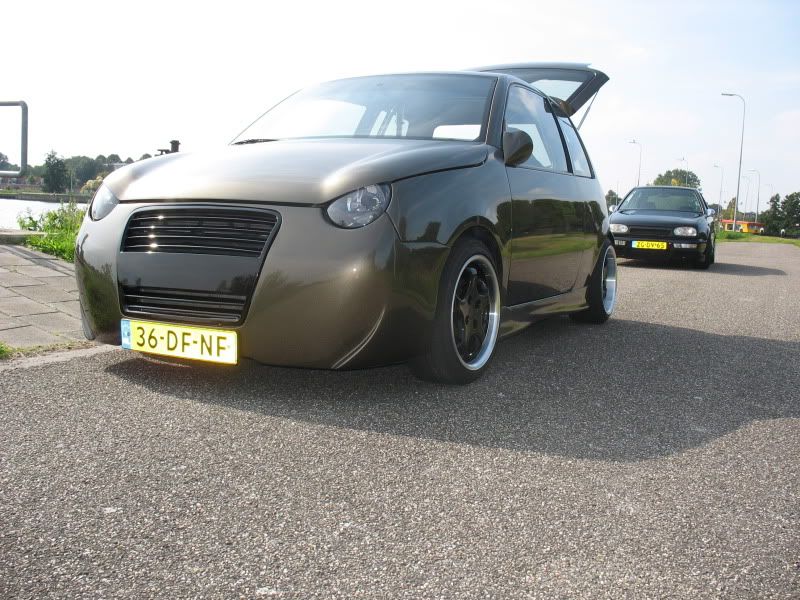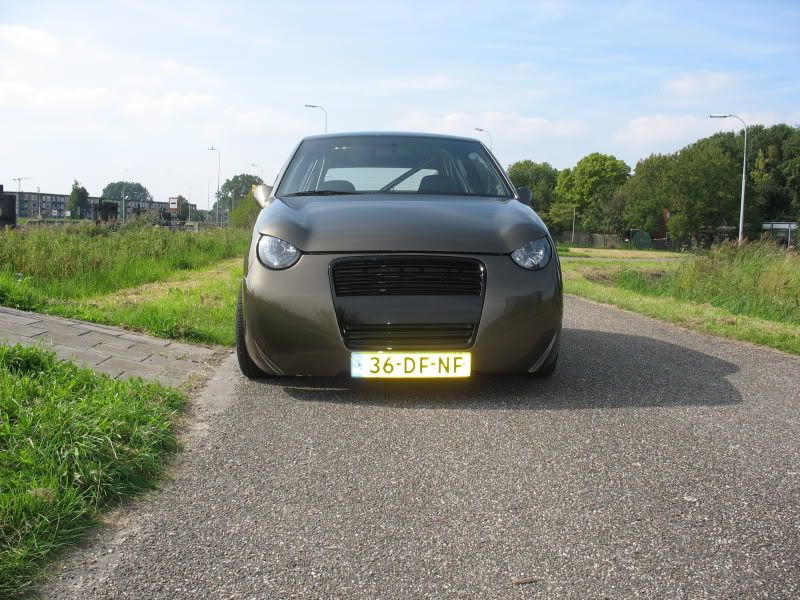 interior cleaned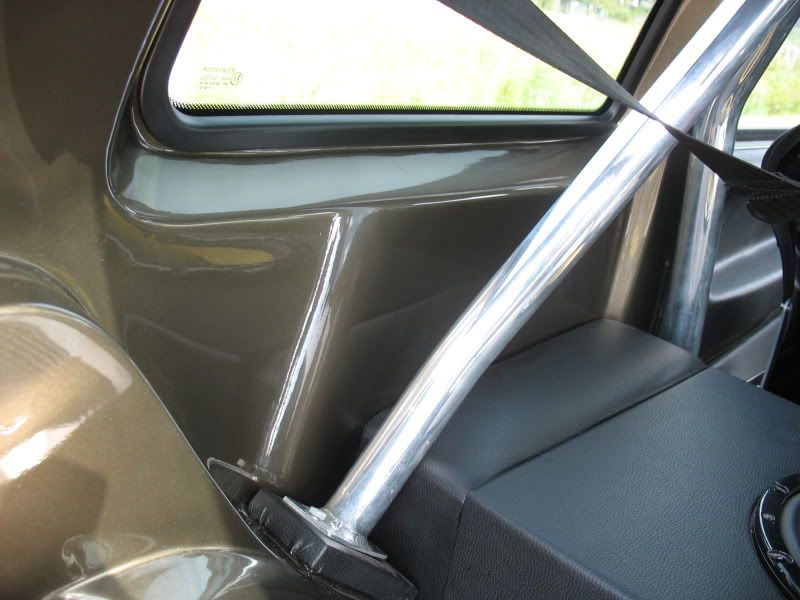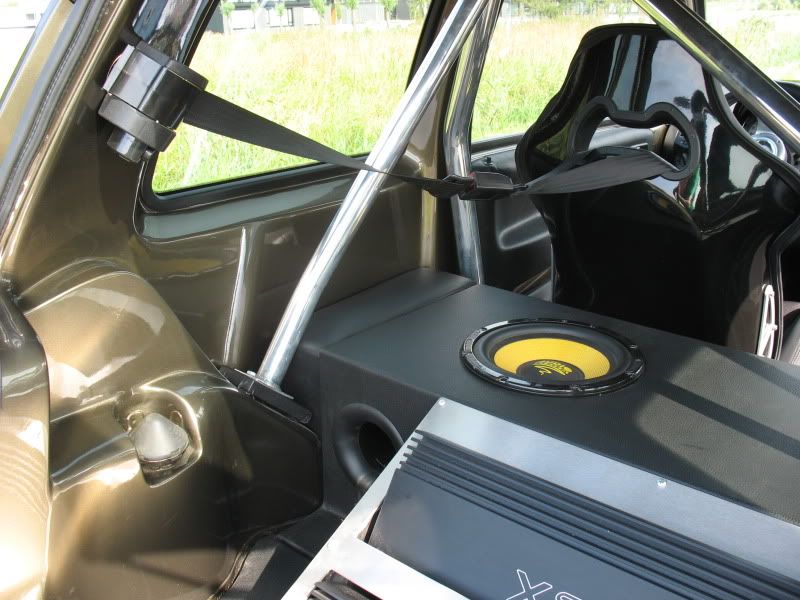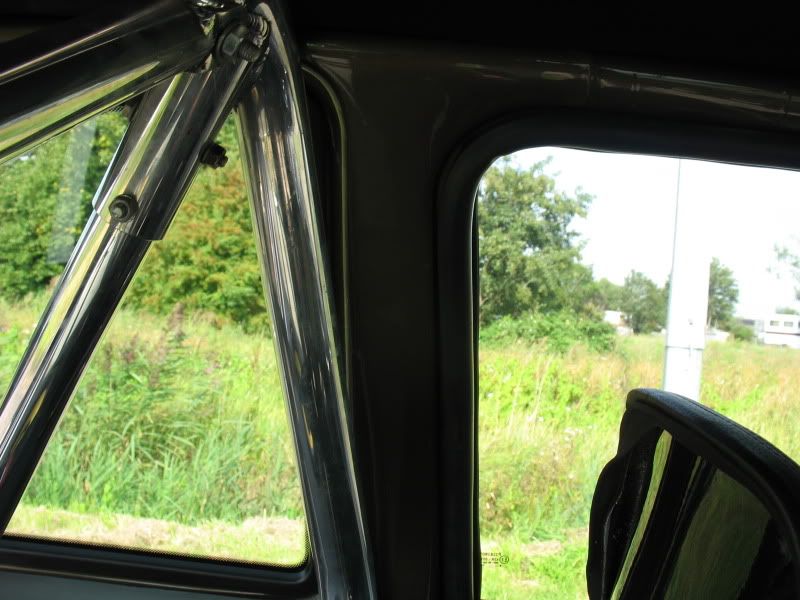 side
handles cleaned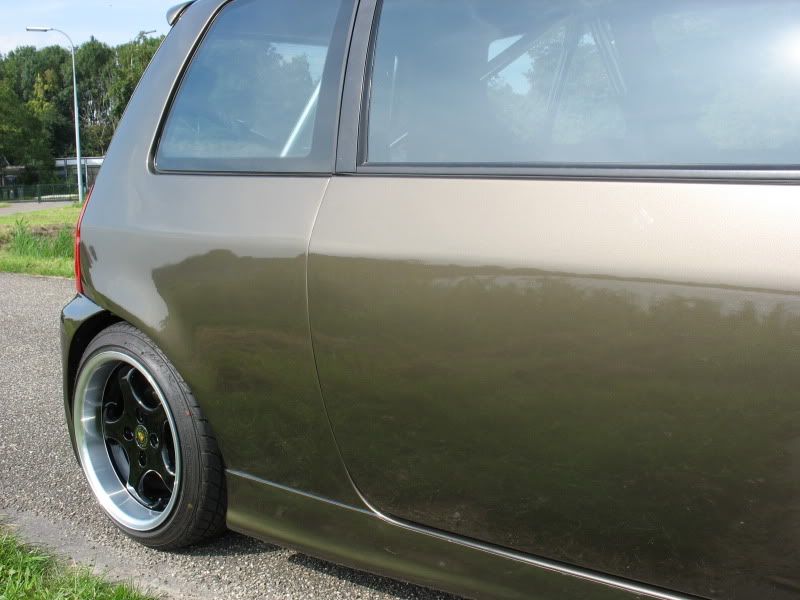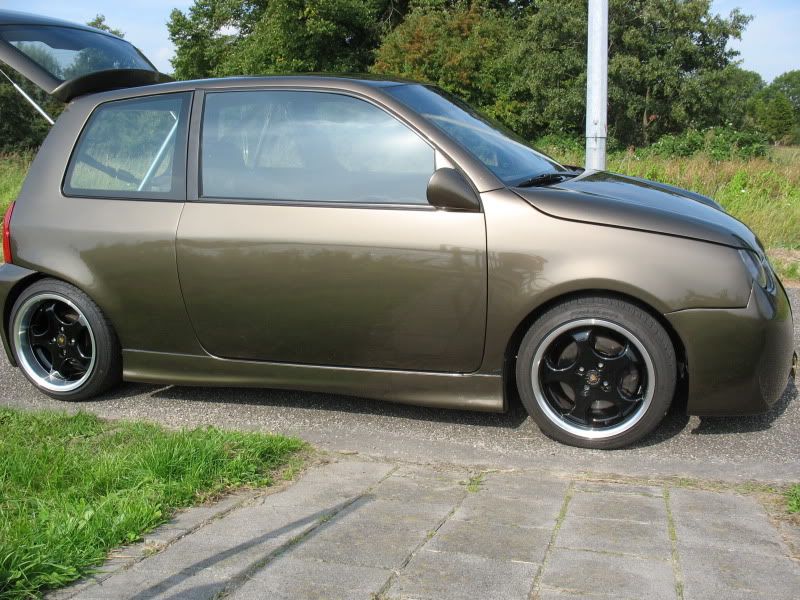 Cleaned valve
Headlight with indicator
Cleaned gutter