Discussion Starter
•
#1
•
If you like what you see below, click
HERE
to enter our Facebook Yokohama YK580 giveaway contest!!!
(Ends October 30th, 2011)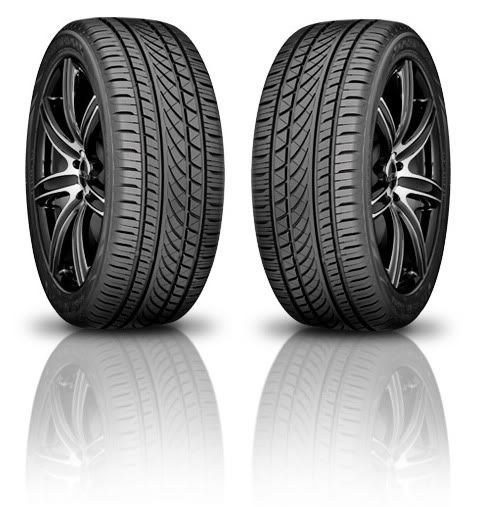 Yokohama YK580
UTQG: 580 A, A (All Sizes)
Introducing the latest evolution in high performance all season tires, The Yokohama YK580. A truly next generation tire with
a first of its kind High Performance rubber compound technology that achieves low rolling resistance and long tread life. The
new asymmetrical tread design delivers enhanced wet weather grip, confident cornering, powerful stopping power, and an
extremely quiet ride. The YK580 has a large size line up and several new fitments for passenger and CUV vehicles. Yokohama
made an intentional focus on tread life of the YK580 and offers a warranty on all sizes and speed ratings. To achieve this, it
was put through rigorous testing on the harshest surfaces and the strictest guidelines and was engineered to achieve a best
in class rating in multiple performance categories. Its technology, construction, and design are the outcome of years of
engineering and research. The YK580 promises to exceed all expectations while at the same time contributing to a cleaner
environment.
TECHNOLOGY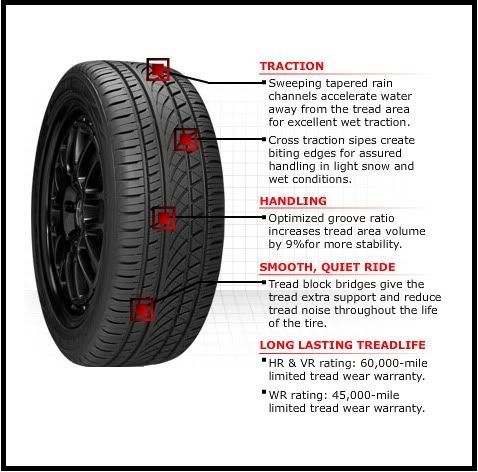 Engineered for Extraordinary Longevity​
Our most durable, High-Performance Compound achieves low rolling resistance while delivering long treadlife
Our Optimized Contact Patch promotes long, even wear by distributing stress equally across the entire tread surface
We optimized the Groove Ratio by almost 9% to increase tread area and volume for more stability and longer treadlife.
Developed for Year-Round Traction​
For improved handling in the rain, our Sweeping Tapered Rain Channels accelerate water away from the tread area.
Our Cross Traction Sipes create biting edges for assured handling in light snow and wet conditions.
Our 3D Adaptive Sipes give the YK580 consistent traction for the duration of the tire's life.
Built for Quiet, Confident Handling​
When cornering forces are pushed to the limit, our Unibloc Shoulder enhances the stiffness of the tire
The YK580's Large Notched Blocks provide grip support under the most intense braking and cornering pressure
Our Tread Block Bridges give the tread extra support and reduce tread noise throughout the life of the tire
Economical and Environmental​
Because the YK580 has such low rolling resistance, it improves fuel economy. And thanks to an all new compound and
optimized tread profile, it's guaranteed to last thoudands of miles which is good for both the wallet and the environment.


REVIEWS
Customer Reviews

If you are running the Yokohama YK580, post your review here along with a picture or two – we, as well as Yokohama, would love to read them.